Networking with Windows Server 2016 (70-741) Practice Exam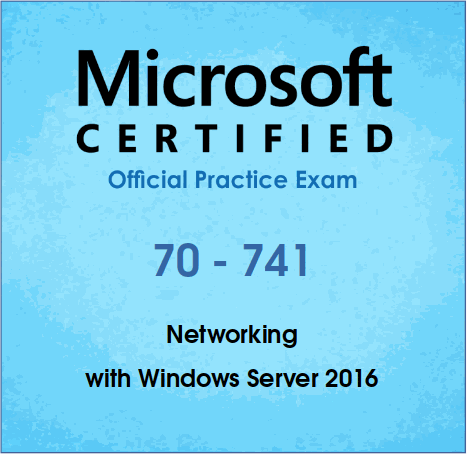 70-741 Practice Exam

Need an exam practice voucher? You have come to the right place.
The MeasureUp 70-741: Networking with Windows Server 2016 practice exam is designed to help you prepare for and pass the Microsoft 70-741 exam.

The 741 exam covers networking features and functionality in Windows Server 2016. Candidates should be able to implement DNS, DHCP, and IPAM.


The exam also covers remote access solutions, such as VPN, Direct Access, and core and distributed network solutions, such as DFS and BranchCache.

Candidates should be able to implement high performance network features, such as software-defined networking (SDN) solutions, Hyper-V Network Virtualization (HNV), and Network Controller.