MS-900: MS 365 Fundamentals Practice Exam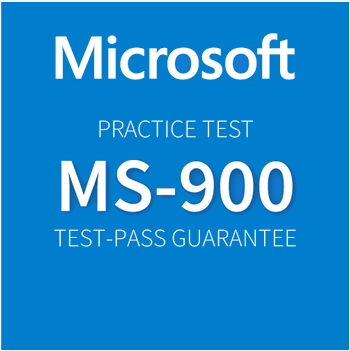 Microsoft 365 Fundamentals (MS-900)

Need an exam practice voucher? You have come to the right place.
The MeasureUp MS-900: Microsoft 365 Fundamentals practice exam is designed to help candidates prepare for and pass the Microsoft MS-900 exam.

This practice test is aimed at IT professionals, developers, and information workers who want to validate their skills.

Candidates should have foundational/level knowledge of cloud services, and the SaaS cloud model. They should know about Microsoft 365 services and concepts, security, compliance, privacy, and trust and Microsoft 365 pricing and support. They should also have knowledge of the benefits of Microsoft 365 cloud service offerings, and the options available once implemented.

They should be able to recommend solutions to common organizational IT challenges, optimizing licensing for cost effectiveness, and support options in an organizational setting. They should be able to differentiate Microsoft 365 from Azure, and Dynamics 365, and from other tools in the market.