350 - 901 DEVCOR - Developing Applications using Cisco Core Platforms and APIs Practice Exam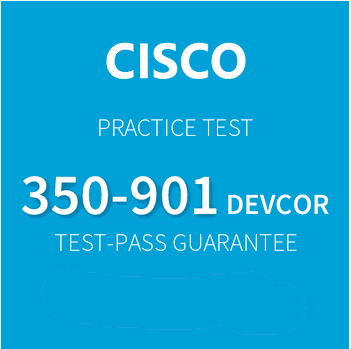 350 - 901 DEVCOR - Developing Applications using Cisco Core Platforms and APIs Practice Exam
---
---
Generate your quote and pay online via credit card or via EFT. A representative will contact you in 24 hours to arrange details of your purchase and make any required arrangements. If you prefer, call us to discuss on +27-11-7818014.
350-901 DEVCOR

Need an exam practice voucher? You have come to the right place.
The 350-901 DEVCOR: Developing Applications using Cisco Core Platforms and APIs practice exam is designed to help candidates prepare for and pass the Cisco 350-901 DEVCOR exam.

This exam is aimed at network professionals and software developers who want to validate their skills.

Candidates should have knowledge of software development and design including using APIs, Cisco platforms, application deployment and security, and infrastructure and automation.

They should be able to develop and maintain applications built on Cisco platforms.